PXE boot moOde and dispense with sd-cards ??
So,    the Raspberry Pi site has this server boot software allowing an x86 device to serve selected o/s to any number of networked Pi sans sd card....
https://www.raspberrypi.org/blog/piserver/
and the configuration allows some stock o/s' ....Raspbian and Raspbian lite.....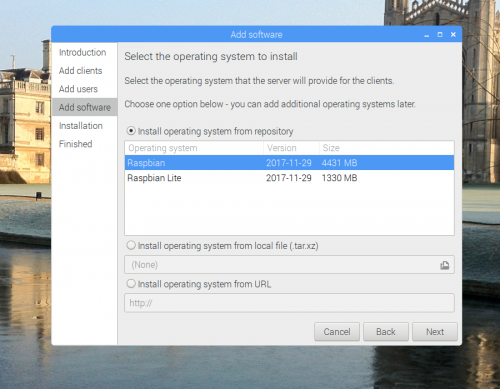 and an o/s can also be used from a local tar.xz file.....
Wiser minds than mine will know how to convert the moOde image  .... and especially the
saved running moode image
... to a tar.xz file...
Though this cloud service seems to be able to for a fee....
https://cloudconvert.com/create-tar.gz-archive
So if it all works as expected a central x86 server could start moOde on any Pi plugged in and switched on from the local network...?
Kent ???  comments ?