Jandu Wrote:Same data used on different DACs would give different sound,

else, no one would make DAC that cost more than the basic one. 

- different sound on same data
Companies make expensive DACs because there is a market for them.  
They don't care if you buy one because it actually sounds different, because you imagine that it sounds different, in order to impress your friends, or because it better matches your décor.

  
It's the same reason why they make $650 "audiophile" Ethernet cables and sets of little stands to suspend speaker cables a few inches off of the floor.
Do you think that Machina Dynamica sold these bags of colored rocks ("Mikro-Pebbles") because taping bags of colored rocks to cables actually improves, or even changes, the sound?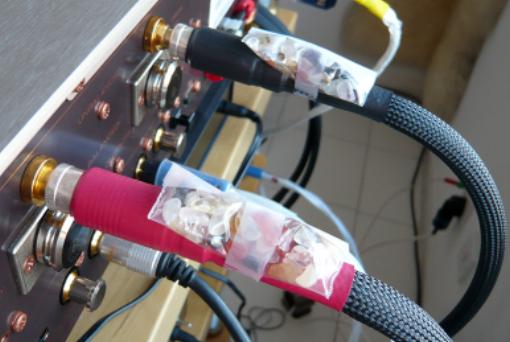 When people expect to hear a difference, they usually will (even if there is no actual difference).  That's the basis of much of the high-end audio industry.  You stated that you believe that expensive DACs must sound different than inexpensive ones.  So they probably will sound different to you -- as long as you know which one is playing.
Cheers,
  Miss Sissy Princess